Both of them looked so good together as they stood in front of the altar posing for pictures, and finally giving the traditional kiss. On April 19, 2008, Titan and Ems exchanged their wedding vows at the St. Isidore Church in Labrador, Pangasinan. It was our barkada's first wedding, so we made sure to bring in the fun and laughter of our high school days, coupled with the solemnity of the ceremony.
Despite living separate lives, the serious and regularly reserved Titan found his match with the afable and bubbly character of Ems. The two met each other during Ems' masters days. Titan was the "point person" for the project, the one person accidentally assigned to guide Ems in her requirements. The guide suddenly turned into a friend, friend, into something else.
Unfortunately, Titan needed to leave the country to earn his Master's Degree. But that didn't stop him from communicating with Ems. And so they talked, chatted, texted, skyped, emailed. Distance never became a hindrance for these two beautiful individuals. When Titan had the chance to go back in the country to finally confide in Ems personally what he really feels, he did so and they finally got together. And now, more than two years later, they have been happily married.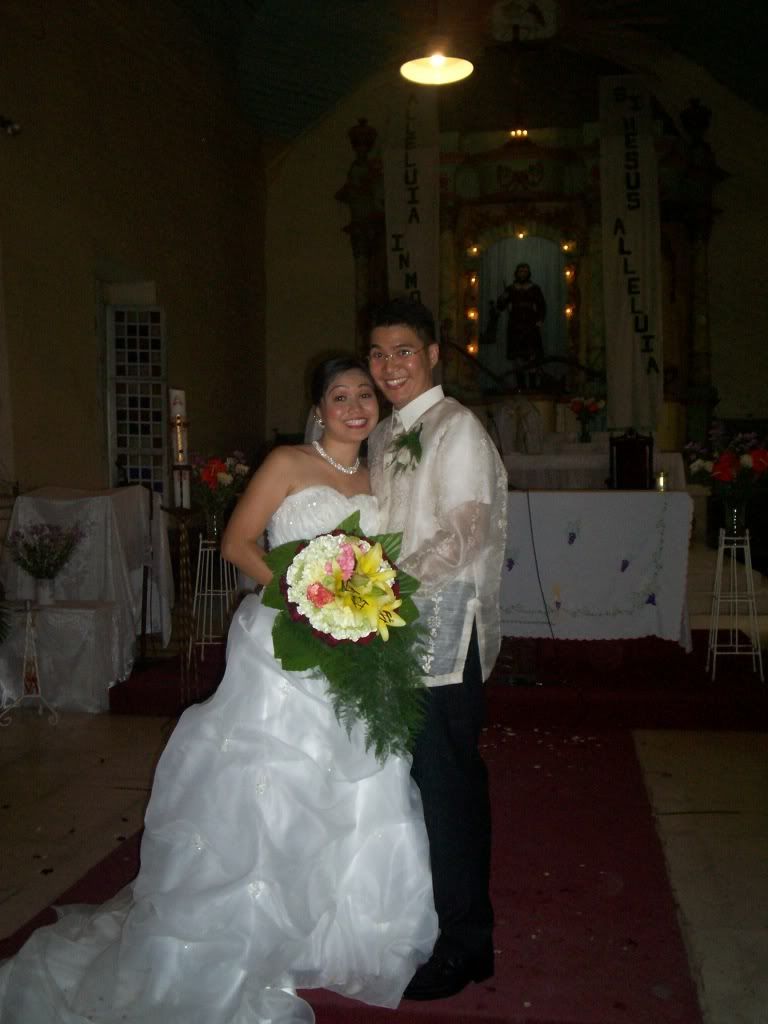 It was a fun-filled weekend. I was not only able to witness the wedding of one of my best friends, but I was also able to reunite with my best buddies since high school. And it was really a spectacle to see all of us in formal attire!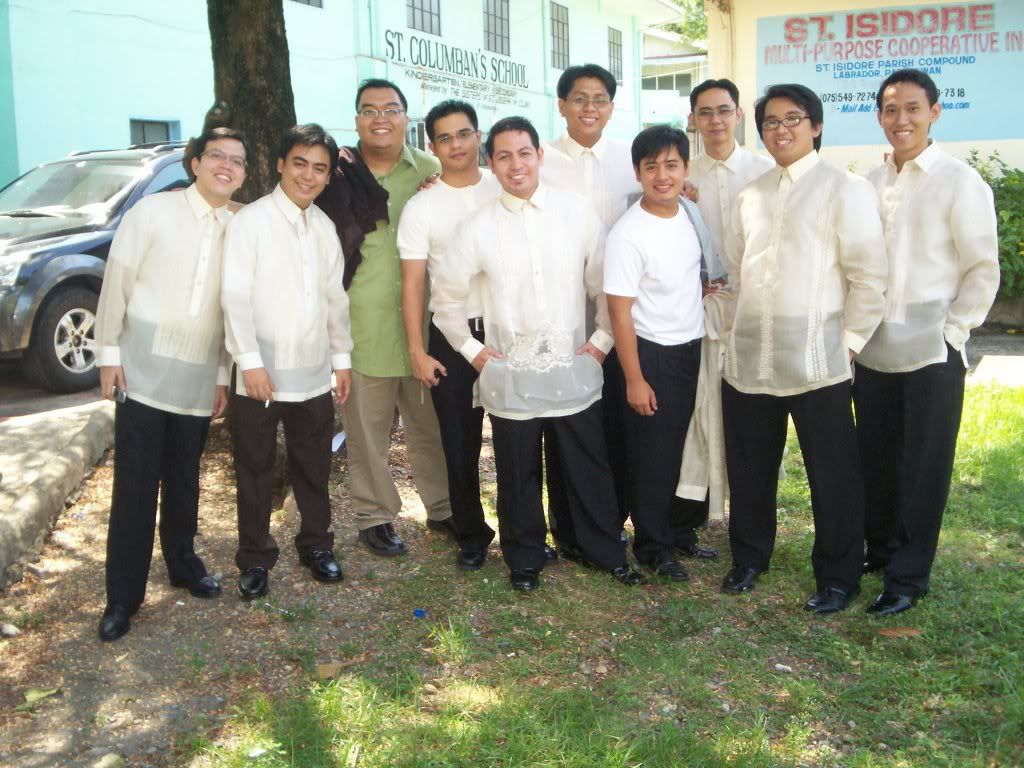 To Ems and Titan, congratulations and best wishes!

To Titan, I know that finally, you are in your happiest. I'm sure you'll make a good, responsible, faithful husband.

To Ems, welcome to the family! Now you are a permanent member of the barkada, which means that you are not allowed to be absent in Oktoberfest and Januaryfest celebrations, except of course for unavoidable reasons like being out of the country. :) I guarantee you that Titan is really one-of-a-kind in more ways than one. Well, I guess you already know that. :)

I am glad they found each other. They are really a match made in heaven.
"Marriage is the golden ring in a chain whose beginning is a glance and whose ending is Eternity."--Kahlil Gibran
Okay now boys, who's next?!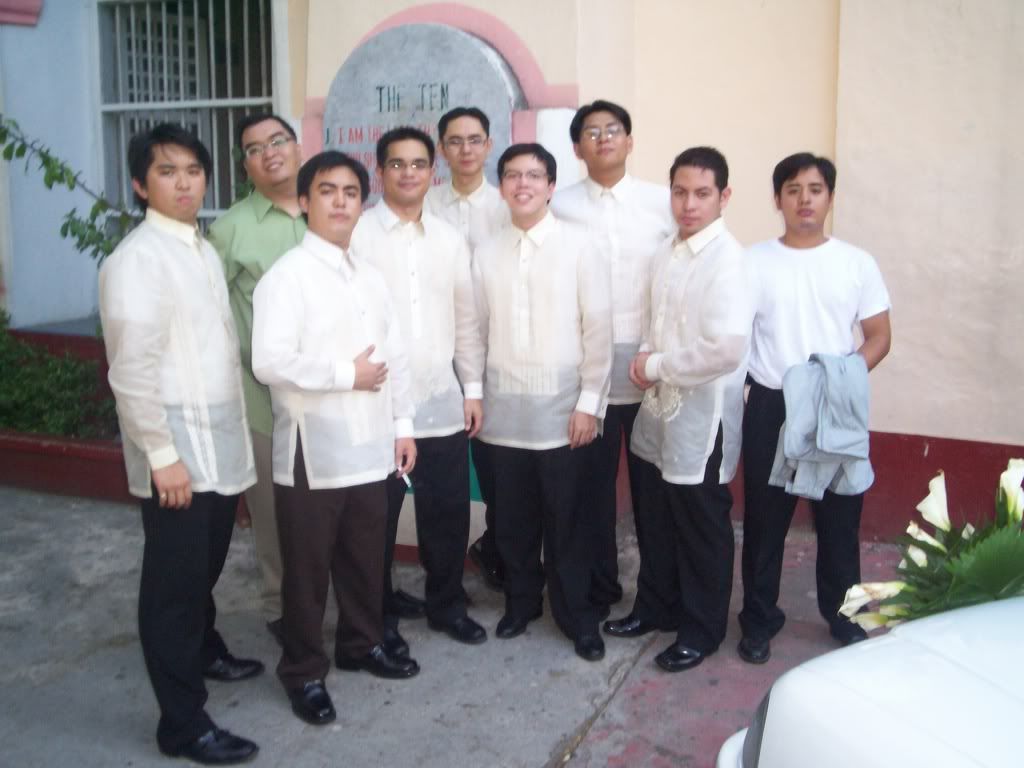 The Rat Pack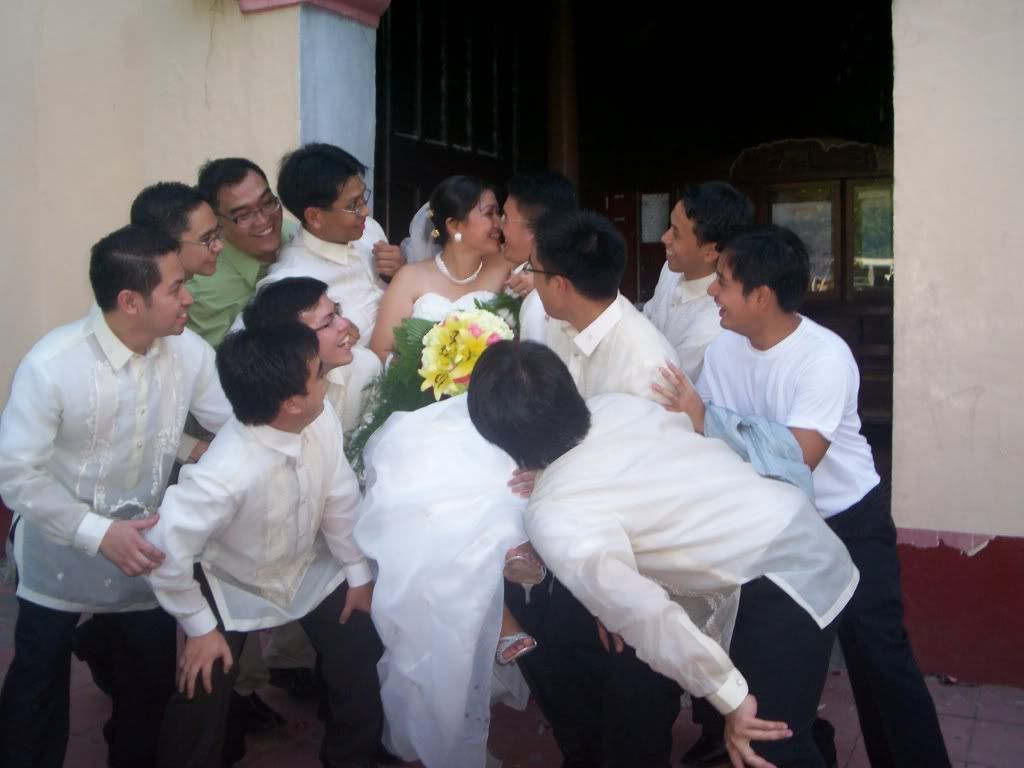 The Peeping Toms
Cheers!!!