Time to get mushy…
Even I cannot believe it myself. Until now, the thought of us together still overwhelms me. But I have to admit, life has its own way of bringing things into the right direction. Let me take this opportunity to narrate the history of the Jervin-Bubbles love affair in commemoration for it's first year... I know it is quite overdue but I will write it anyway.
I met her around six years ago, June 1998. It was the freshmen orientation hosted by the University Student Council of our college alma mater, UP. We met during the block orientation, and no, it wasn't love at first sight. Not even at second, nor third, nor fourth… Honestly, my first impression of her was quite snobbish. And bossy… har har har...
After a few classes and some more orientation, I realized that she wasn't that bad at all. I even realized that this lady is approachable and friendly. Eventually, we became friends. And for some reason, we became phone buddies.
We would talk on the phone for hours about school, and some other stuff that normal boys and girls our age talk about. We sometimes share homework like most classmates do during free time. We talked almost every other day during our first year. But as I recall, there was not even a bit of physical attraction involved. We just talked… As friends… That's all.
During second and third year, we took two different paths in student life. She took the political life, became student council leader and went active in various student organizations. Me, I took the simpler life. I joined organizations, and often I just hanged out with block buddies and played cards during free time. Thus, the lengthy heart-to-heart talks were suddenly cut short to more important sessions. At that time, I realized that we were different. We still see each other often, but that is simply because we're classmates.
We graduated college together, along with the rest of the block. We even had a picture together. But there was nothing more. I really thought our communication would end after graduation.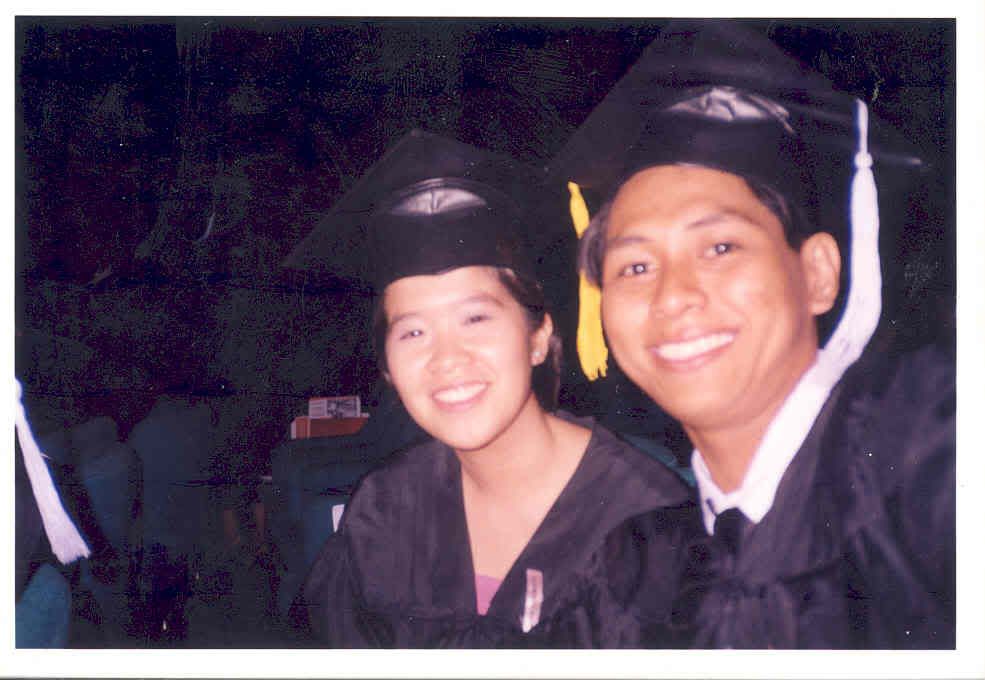 Fortunately, by the workings of some forces of nature, our paths have crossed once again. In January of 2003, I got employed in my current agency and heard that she is also being considered in the other office, a floor lower than my office. For some reason, I got uber-excited. In February, she was employed in that office.
During the first few months together in the workplace, we seldom see each other, most of it only during 6 o'clock, when we're about to hit the bundyclock and go home. I didn't know what actually went in my mind, but I just realized that we needed to rekindle the old friendship.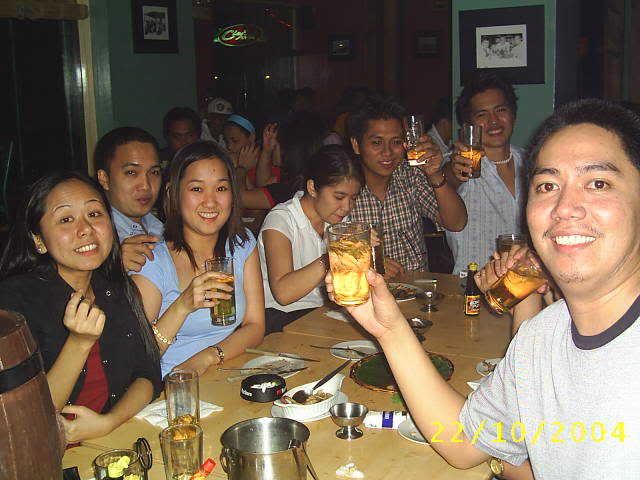 I recalled that on gimmick evening, I realized that I had this duty to take good care of her because I was the person who knows her very well among our officemates. This self-imposed duty eventually became a norm. Everytime we'd go out with office buddies, It became my responsibility to take her home. This norm gradually became a feeling. A feeling that at first, I couldn't really understand. All I knew before that stage of confusion was that I liked this lady and I want to be not just her office guardian, but her best friend. I even compared myself with the rest of her guy friends and I sometimes jokingly say that I will be the closest guy friend she'll ever have.
I needed to explain and contest myself before finally realizing one thing: I like this fine, sweet young lady, not just as my best friend but something more. For months, I hid this feeling inside because I didn't want to destroy our smooth-sailing friendship.
After months of repression, contemplation and introspection, consultations from several jedi councils of love, evening prayers and lamentations, and various external factors (e.g. jealousy over dates with other men), I finally decided to confide in her about how I truly feel. And I wrote them all down on her birthday card. Yes, her birthday card. I know I somehow destroyed that joyous occasion by giving her the gift of confusion and disorientation. Well, I had no other chances and opportunities to write her a letter, and I felt the timing was perfect.
After weeks of lengthy discussions on the terms of reference (this is a military and bureaucratic term for courtship), on the 15th of February, I became the happiest man alive. During our date in Antipolo overlooking Metro Manila, she finally answered all my prayers. And since then, my life was finally complete. And the rest was history…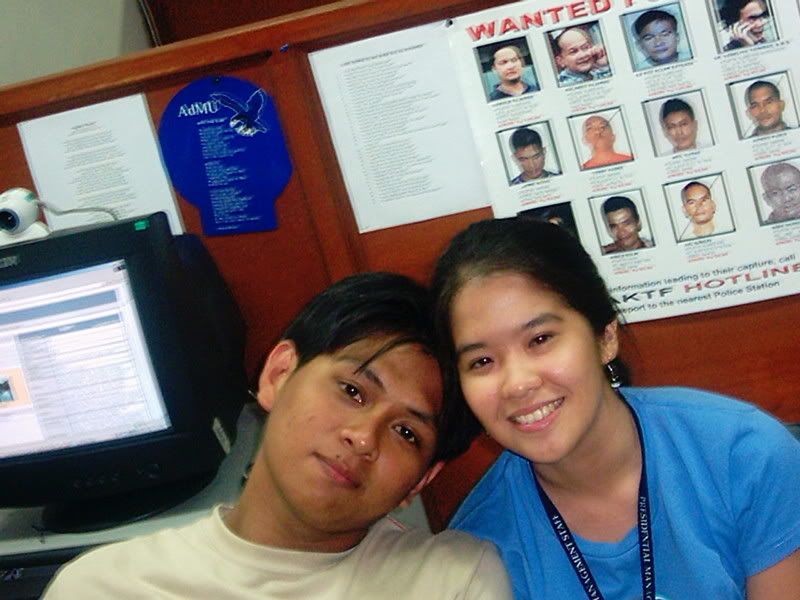 Happy Anniversary to my Lady (Feb. 15)… Here's to many more years of blissful life together.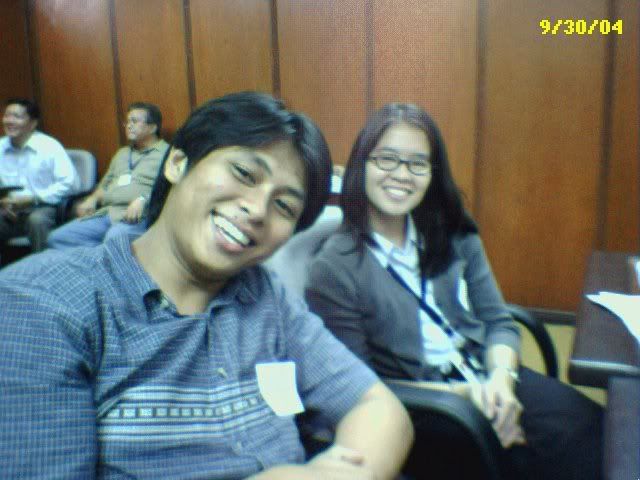 Booyah…