I turn to her everytime I feel down and out. And after 16 months, there has been no better remedy for stress, discomfort, and sadness but her...
I just want to share this photograph taken when we, for once in our lives, tried to pretend to be socialites. I think we sucked at it. hehehehe...
To my lady: I could not ask for more...
Nope, not Jennifer Garner and Ben Affleck. Definitely not Tom Cruise and Katie Holmes. Just your usual mundane homies.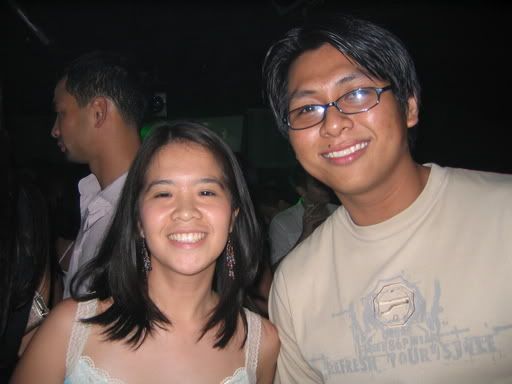 Big smiles...