We're almost halfway through the ABL season 6. So far, things have been going our team's way. The Year of the Dog must be a lucky year for team AHS 4F 98. (Background: Our ABL team, Team AHS 4F98 has been joining the ABL for three years now. It was named such because we were classmates under section 4F and graduated in 1998. Not all players of this team are from 4F, but they were, in a way, adopted by our section.)
We made sensational records for our franchise team this year (yes, franchise! Feeling NBA! Hehehe). First, we made three consecutive wins this season. This has never happened before, except the other way around. We experienced losing twice in a row. And thrice, and four times. Even five. And six. And seven… darn…
Second, our team has a player vying for MVP. That is, ladies and gentleman, Mr. Juaqui Gutierrez. He is, I think, 2.5 statistical points higher this week than his MVP rival, Erwil Pasia. We also have at least five players in the statistical leaders, myself included… hehehe…
Third, We recorded the most wins in a season, tied with our career best, that is two years ago. Hopefully, we break the record by winning the next game.
Fourth, we broke barriers in terms of winning a game despite trailing in the third quarter. Historically speaking, we never won a game where we were trailing by the end of the third quarter. However, last Sunday, despite an 8-point deficit, we came back in the fourth quarter and won by 7 points, special thanks to the treys delivered by Jayvee Reyes, our team's Sharpshooter.
And lastly, it is in this season where we posed the most pictures!!! Juaqui never fails to take a good shot of our final score and our team in the end game. Ayos! Hehehe…
A series of achievements and a winning streak… With this trend we might be able to take our first trip to the final four, and finally to the finals!!!
Booyah!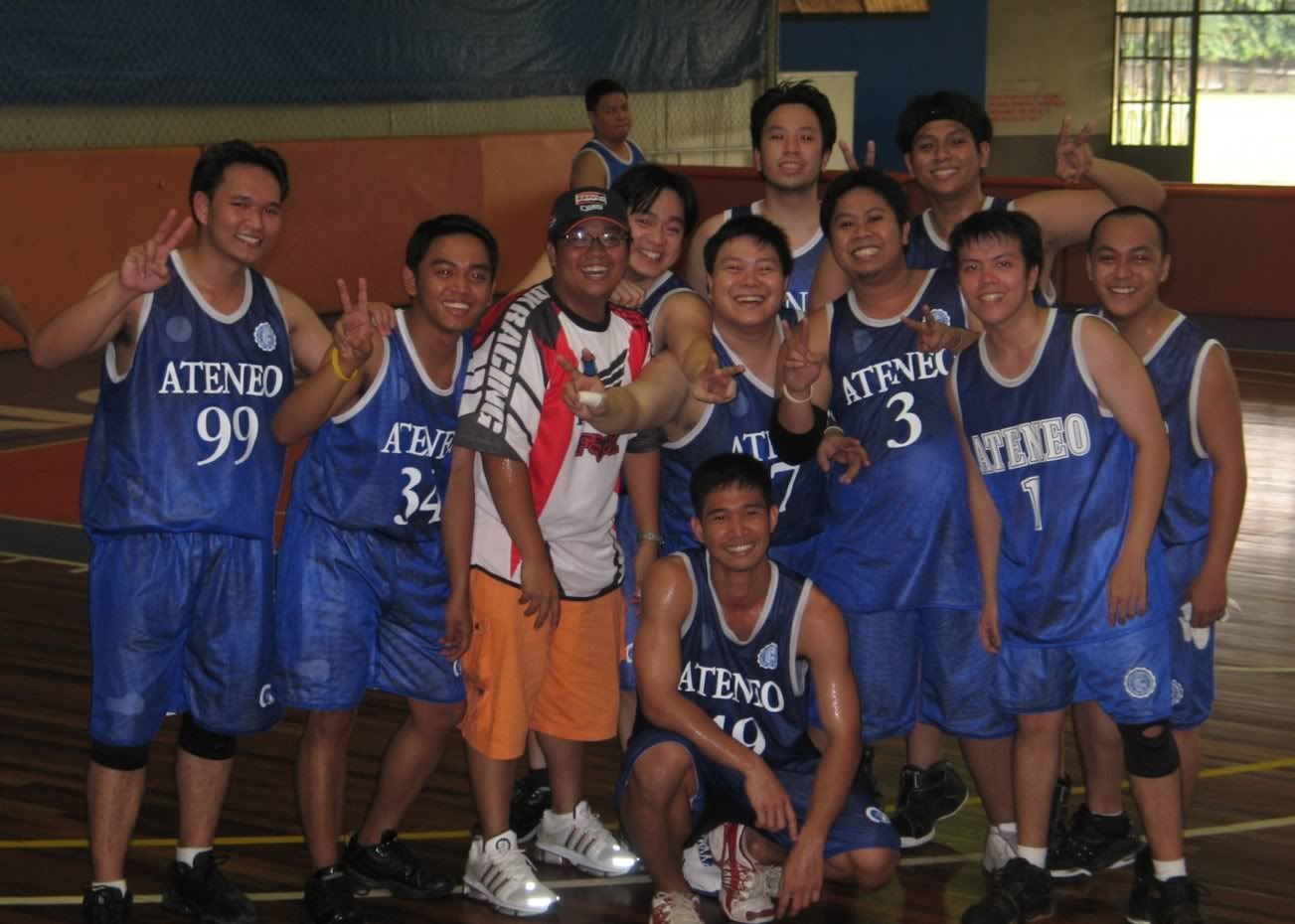 -------------------------------------------
Trivia, trivia

Did you know: The only Filipino who has beaten our current-day hero Manny "The Pacman" Pacquiao during his early days was Rustico Torrecampo. He won by way of knock out! Today, Torrecampo sells bicycle-mami in his hometown and has given up boxing.