It was a fun Christmas party despite not having won a single centavo during the raffle... Special thanks to Ms. Regine Tolentino for bringing more life to the party through her dancing and hosting expertise.
Theme of the party was "Arabian Nights." Thanks to Dabi (a friendly Maranao seller) and her merchandise, namely, the Sahal (The red checkered sheet) and Makuta (the black rings on the head), I was able to aptly gear up for the Philam Arabian Ball.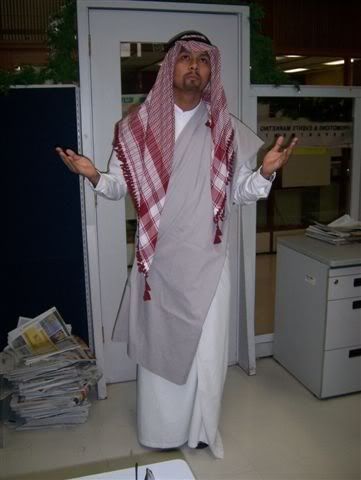 Not the Prince of Saudi...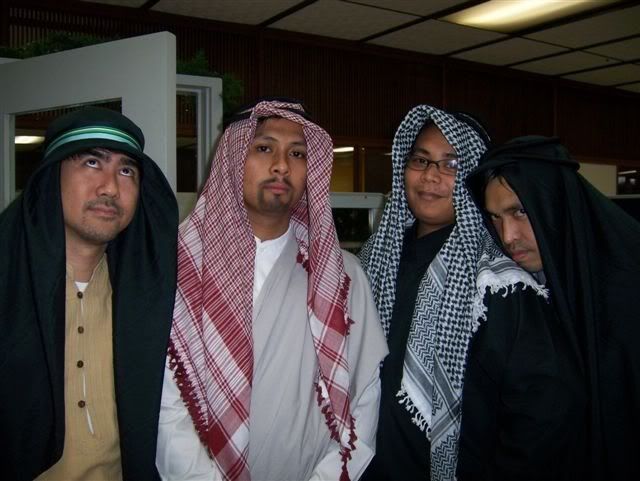 The Princes of Persia with Darth Sidius
Wasn't able to upload the gypsies and the belly dancers... Maybe next time. :)